The Pedal Britain Difference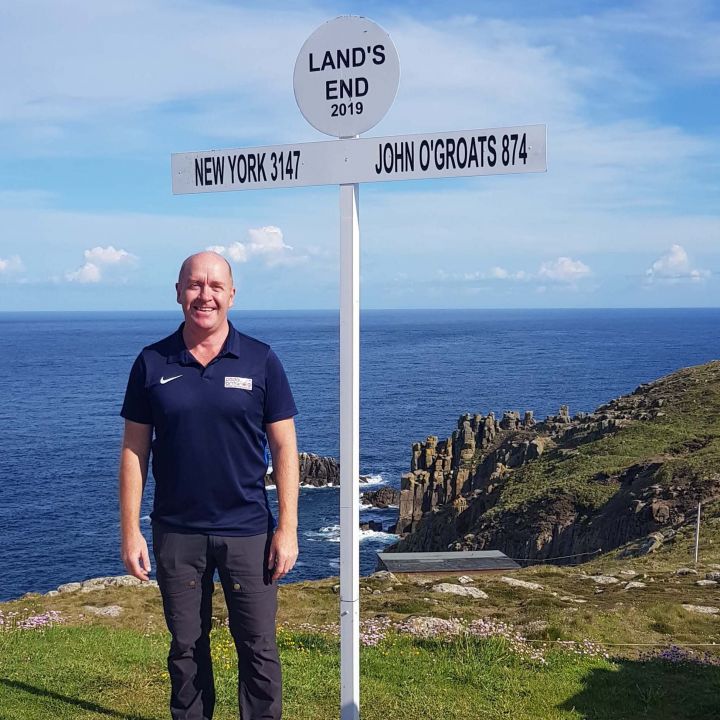 "Whether it's for a personal challenge or pure escapism, the purpose of Pedal Britain is to inspire and support cyclists of all abilities in making their cycling dreams reality."

Darren Ball, Founder and Director of Pedal Britain
As an independent tour operator our focus is on creating memorable experiences, not just average cycling holidays, nothing enthuses us more than happy customers.
We achieve this by creating hassle free cycling holidays containing the right mix of amazing scenery, perfectly designed routes and great places to stay. But what differentiates us are our staff, who provide a level of personal service seldom found elsewhere, and we promise to make it fun too!!
We Take Care of Everything, You Just Pedal Britain.

Fully Guided & Supported
The Pedal Britain van is never far away to provide any assistance you need.

Easy Bike Transfer
We'll arrange to get your bike to the starting point & back home again. No stress.

Group Sizes
Big enough to be social, but small enough for us to focus attention on you. Groups limited to 18.

Pre-booked Rooms
A great mix of B&B's & Hotels. Where possible we stay together as group. No check-in required.

Daily Baggage Transfer
Waiting for you at the Hotel. A day bag in the van also reduces what you need to carry.

Lunch & Brew Stops
Mix of picnics, pubs and cafes, supplemented by refreshments from the van at strategic points.
Customer testimonals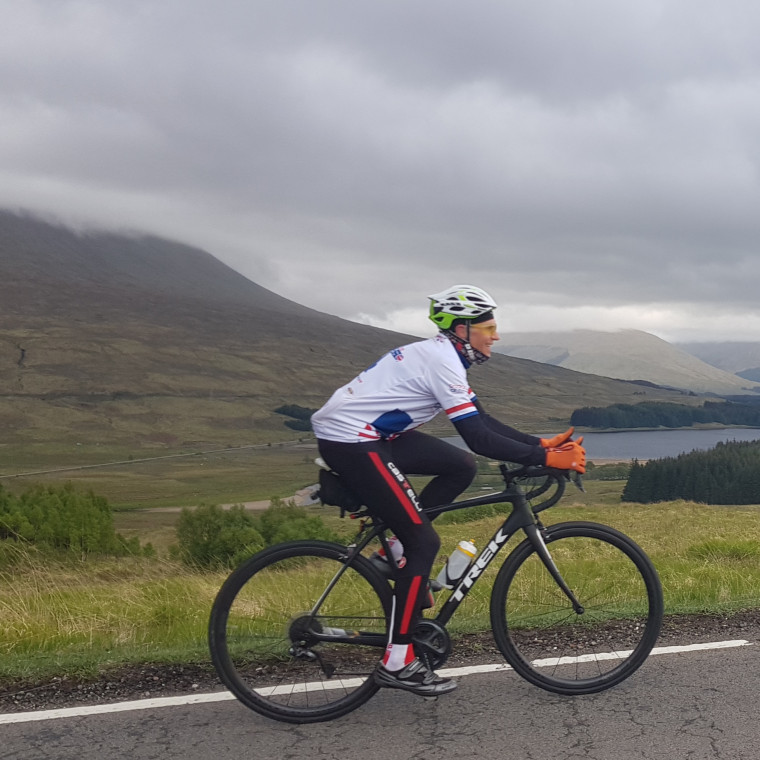 A wonderful trip, the route was well planned & avoided busy roads where possible. This was a fairly relaxed ride, the cyclists naturally split into slow, medium & faster groups with regular stops for photos, to refuel and regroup. Darren & Paul looked after everyone and every detail, good food & accommodation etc, which meant all we had to do was pedal! If you want to do LELOG I would recommend Pedal Britain.

Pete (2019)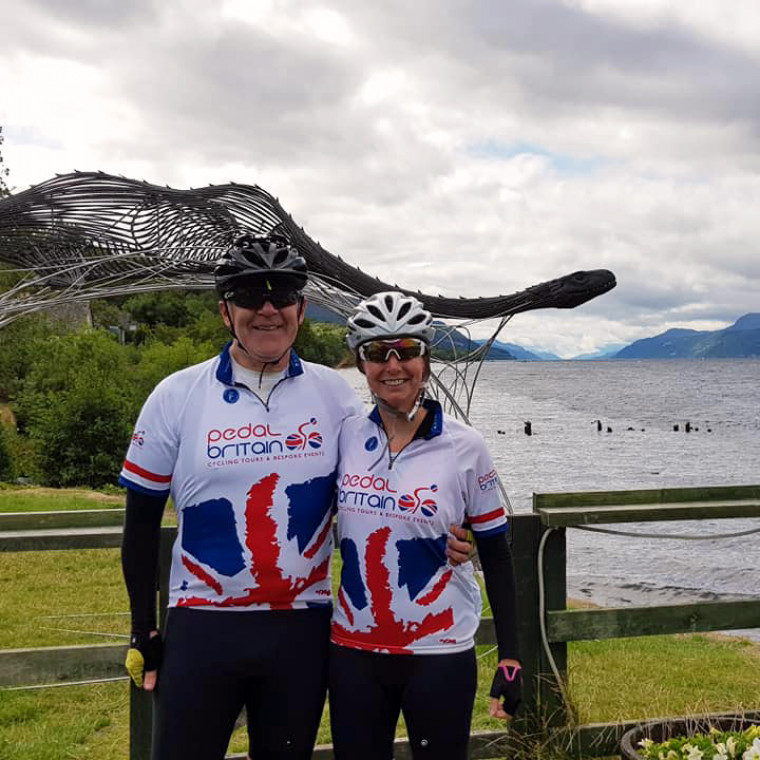 LEJOG with Pedal Britain has been an amazing experience. Both concerned that as relatively new cyclists we may struggle to complete the tour. Darren and Paul put us at ease and supported us all the way. An absolutely brilliant two weeks. I would definitely recommend Pedal Britain to anyone considering this adventure.

Dave & Sharon (July 2018)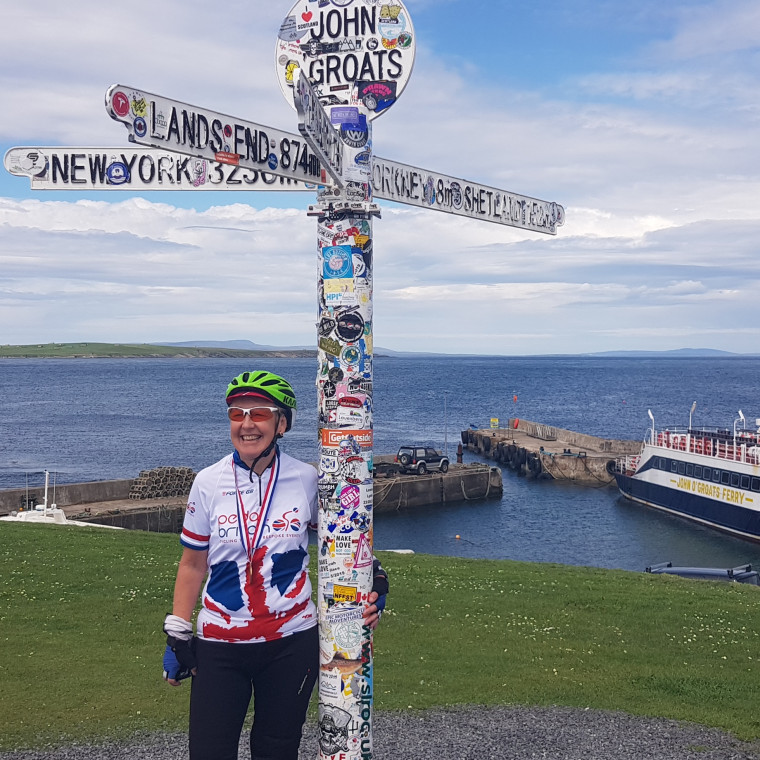 Great routing throughout, with fantastic team to lead and support every day, including medical and technical difficulties.They provided anything you required/liked for snacks. Best cycling adventure I've ever done.

Carol (June 2019)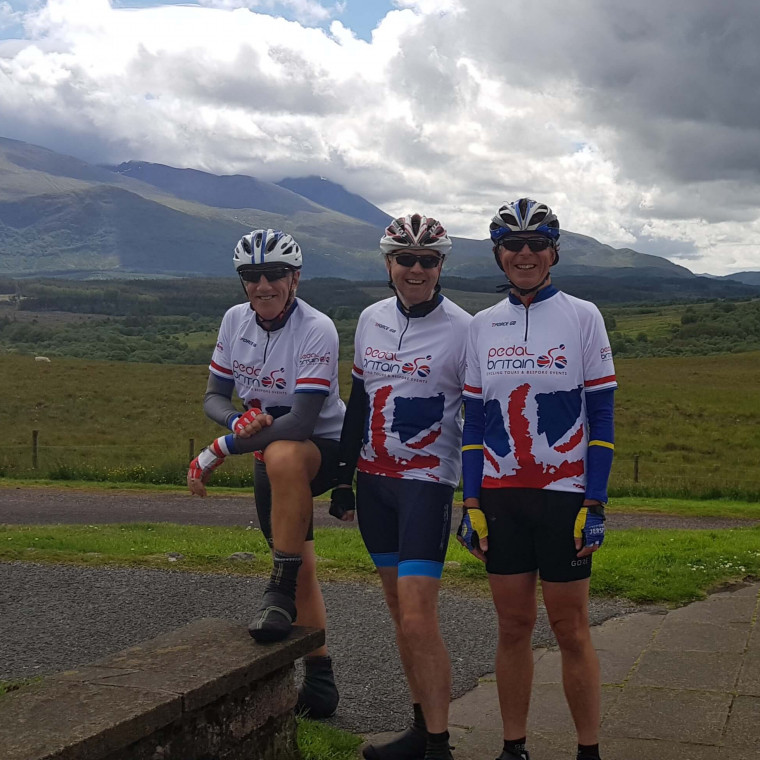 "The route took me to places I'd never been too, taking in the country lanes and using cycle routes to avoid main roads. I thought it was excellent. This tour far exceeded my expectations. The whole group gelled together and the team couldn't have been more supportive and encouraging"

Jersey Boys (June 2019)